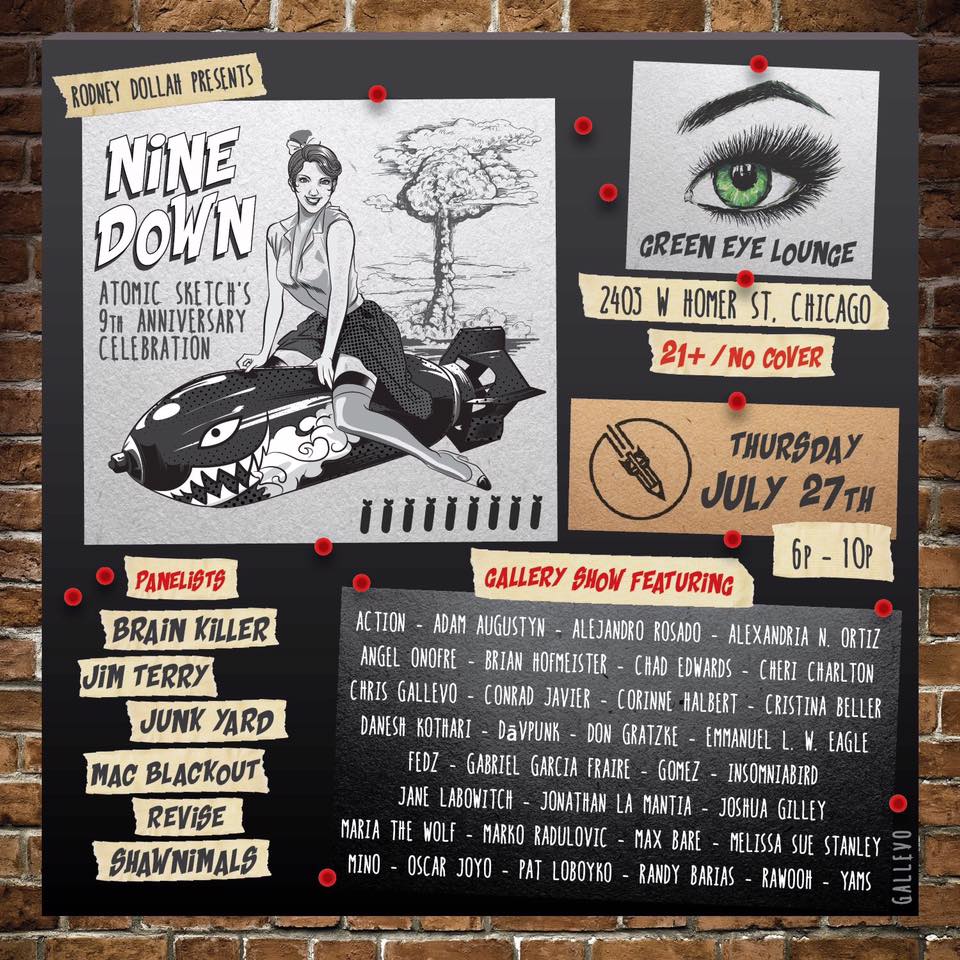 Join us this month as we celebrate 9 years of the Atomic Sketch Event! In addition to our regular monthly event, Mr. Rodney Dollah has pulled together a wonderful new show showcasing over 30 artists. The show opening coincides with our July event landing this month on Thursday the 27th. Join us at the Green Eye Lounge from 6-10pm.
For those who have never been, our panel of artists will create original works of art through the night and put them on the wall for sale at extremely affordable prices.
In addition to the panel, drop-in artists are always welcome to bring their materials and sell their work. It's a great chance for up-and-coming artists to get recognized and for up-and-coming collectors to start or continue a great art collection.